Step-by-Step Guide For Creating An Architecture Essay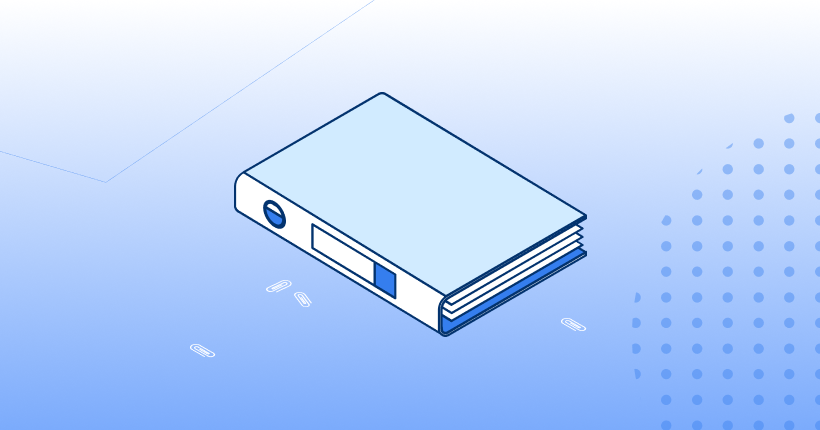 It might be rather stressful to write essays for every student. However, it is essential to improve your academic career. If you are studying architecture, such essays demonstrate your specific subject's expertise. Your skills to neatly present and craft your ideas are assessed.
So how to compose an outstanding architecture essay? What are the exact things you should keep in mind to cope with this academic assignment? Read this guide to find the essential aspects of a well-designed architecture essay to impress every reader.
The Wide Architecture's Scope
As many people think, architecture is an absolute career path or study related to landscapes' and buildings' design. However, the architecture is much broader than this. It is about any structure which a human being constructs and designs to fill space.
It includes the design of residential and commercial spaces, industrial architecture, urban design, green design, landscapes, and so on. These design types feature historical, psychological, and anthropological aspects that provide them the importance and highlight them.
Composing an academic architecture essay, you should ensure that you selected a particular niche and touch such aspects via academic approaches. If you do, your writing will be more credible and be engaging to read.
Beginning to Write Your Paper
ou might be confused about your head-start but this part is essential. Try to look for particular sources online and browse your books before you begin to write your paper. It is perfect if you have a desire and intention to write your paper. There are plenty of websites on the Internet that might assist you with credible learning sources. They will help you craft your academic architecture essay fast.
As long as architecture is a broad field, you should narrow down your topic as much as possible. It will be your initial step in writing the architecture essay.
Professional writers offer students to focus on a particular topic that might be elaborated based on style, time period, and geographical location. If you concentrate on such aspects, your essay will feature a more needed data structure.
Basing on your interest, you should ask yourself a substantial question. Scope out for any possibility. Narrow down your field of interest to smaller topics. You might need some research. For instance, if you search for a particular architect or architectural structure related to your solid question, many questions might come up to your mind. It might cultivate the final question you may want to ground your investigation on and find answers.
When you decide on a specific topic, you should thoroughly research it for your essay to be exciting to read. You might utilize Internet sources, encyclopedias, books from libraries, and more references to get the data to be used in your architecture essay.
Ensure that you might find a proper amount of data about your topic before writing your paper. Many topics seem to look effortless and promising at first, but there might be a lack of information when you begin to conduct research. Constantly switch between the research work and question to make sure the data that gained data is relevant.
Building your topic, you should include the aesthetics. However, keep in mind the historical context. What is more, you might criticize different papers written by experts on the said topic.
As soon as you finish making notes for necessary investigation, you should analyze the data collected based on textual, historical, and visual aspects. It will assist you in keeping the paper free of errors, precise, and factual.
The Planning
As soon as the investigation is done, you should plan the essay's structure. Strategically select the essay's style. If your style is not specified, many of the research papers and essays related to architecture follow the analytical style. With this style, you should state facts based on the investigation work.
It is recommended to utilize a persuasive style when you practice composing the papers because it enables you to argue about a particular architectural style. It assists the students in presenting their essays efficiently and improve the paper writing style.
When you choose the paper's style, you should outline and structure the essay. You may use our custom essay writing service to do it.
The next step is structuring the facts collected into paragraphs. So that the essay's body is formed. To do it, select the facts that you consider to be included in the paper. It will be perfect to describe them in a few sentences.
As soon as you end up this phase, you might begin to work on the architecture essay.
Composing Your Paper
Drafting the paper is the most crucial section of composing your paper. Prepare your data and structure it in this part.
As you start to work on your paper, you should note that you must begin with an intro. It should be written in a paragraph's form. It also must be shorter than five sentences. It should be interesting, appealing to the reader, and crisp.
With the intro paragraph, the reader is provided with a chance to be influenced. So your intro point must be as strong as possible to impress your readers.
If you want to make your paper relevant from start to finish, consider paraphrasing. Keep track also of the overall impact and paper's style that you wish to create on.
As the intro is finished, begin to work on the main body. It is time to use your planning notes to create great body paragraphs.
To compose an efficient main body, you should begin by stating one fact or point from your research. It is the topic sentence of your paragraph. Back up your claim with relevant data to persuade your reader. Keep in mind that these supportive claims should prove the thesis statement.
Add your unique ideas to paper. Do not just refer to your investigation materials. It will create a proper impression on the author in the readers' eyes.
The academic architectural subject gives you a scope of adding genuine claims, remarks, or thoughts into your paper to draw the readers' and evaluators' attention and make it possible for them to read your paper with more interest. It is a vital skill for every academic writer.
The architectural paper's main body must reflect on the writer's ability to generate academically coherent and relevant content and create a well-structured paper. The perfect academic writing makes sure that the readers stay concentrated on the thesis statement.
Note that the evaluators often set the paper questions grounded on topics or problems which are mainly straightforward. They may also delve into disciplines that are of technical nature or more specific.
If you want to improve composing an architectural paper, you should not just research properly. Structure or plan thoroughly and organize your paper in a well-crafted manner. The final paragraph of your paper is as necessary as the rest of it as long as it highlights the point that you are trying to make finally. If it is well-done, it will be kept in the reader's mind for a long time.
Suppose you are studying how to compose an architectural paper. In that case, you need to provide specific attention to composing the paper's conclusion and strongly restate your thesis statement. The perfect conclusion must summarize the significant and best ones among the claims you have argued via the main body's final paragraph.
You will also get a possibility to add your remarks, ideas, thoughts along with a powerful emotional appeal for your readers to get involved in and impacted by your paper.
Make sure your conclusion is solid and your beginning is thought-provoking. Every section must be persuasive and precise. Make sure your final part of the paper is as strong as the beginning.
The Final Insight
If you are still unsure of how to create a great architecture essay, you might always take a chance to use our custom essay writing service. We can help you with whatever type of essay you need. If it is an architecture essay, you should not worry about it since our experts can easily cope with such a task.
If you need your architecture essay be written ASAP, just contact us now. Our customer support department is open 24/7 so you are always welcome. We guarantee that your essay will be written in a proper way with no grammar, punctuation, and spelling errors. What is more, it will be 100% unique.
Do not hesitate anymore and write a message to us. We only need you to specify your paper's details such as word count, number of pages, and deadline. Go ahead and get the best architecture essay now! We are always glad to accept many grateful comments from various students about using our service.