College Transition Words And Phrases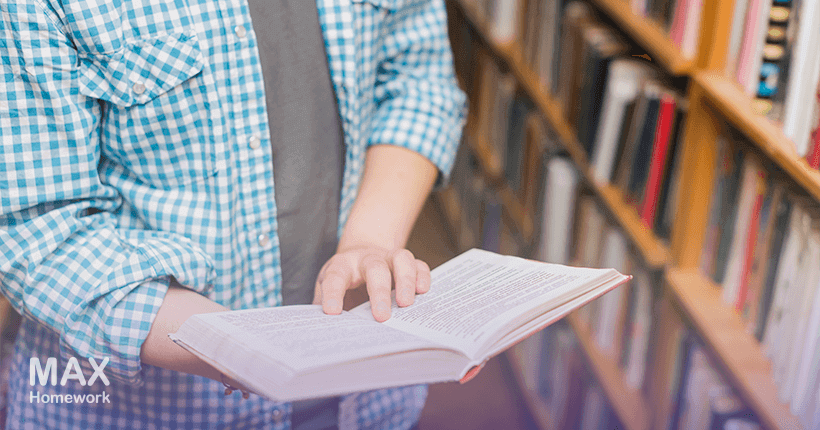 When you're writing a piece, each new sentence expresses a different idea or a thought. Each language on earth has sentences, and it doesn't matter if the sentence is short or long – the idea behind it is much more important. Whether you've written an observation, evaluation, summary, or conclusion sentence, you need special literary devices to create a seamless flow from one thought into another. This is exactly what transition words and phrases are used for.
How to use transition words
Transition words and phrases have many purposes in writing. They are used in all kinds of texts, but academic assignments cannot be imagined without them. The job of transition words is not only to create a logical structure and smooth flow for the sentences in a text, but also to convey the writer's emotions, logic, opinion, and reasoning. All the types of transition words and phrases can be divided into groups. Here is the ultimate list of transition words.
Additive transition words
The addition group of transition words and phrases may be the largest one.
Addition transitions help create a logical consequence out of two sentences. "Moreover" and "besides" are the two most commonly used transition phrases of this type, but there are other phrases you can also use. The key here is to use the additive words at the right positions in the text, since the placement of the words has as much effect on the success of your writing as the words themselves. Use additive words to emphasize particular pieces of information or demonstrate your opinion on a matter.
Introduction words are less restrictive than additive transition phrases and can be used more freely. "Including" and "particularly" are the most famous representatives of this type, but you can find many more phrases to use in this context. These words can be found in all kinds of written pieces, but students working on written assignments are especially used to including them into their papers.
Reference words are used to direct the reader to a particular matter. These phrases include "In reference to" and "regarding". You can use these words and phrases to emphasize a concept or thought you want the reader to pay the most attention to.
Similarity words include "likewise" and "equally". These words and phrases are commonly used to display similarities between two concepts described in two different sentences. They will make your writing more concise.
Identification words will help you specify the notion mentioned in the first sentence. "Namely" and "specifically" are the two most used examples of identification words.

Adversative transition words
Adversative transition words and phrases are intended to show contradictory opinions.
Conflict words like "in fact" and "conversely" are used to introduce a comparison into your writing.
Emphasis words have a special place in English. Words and phrases like "more importantly" and "for instance" are used to emphasize the most meaningful parts of the text.
Adversative words are used to dismiss the information provided in the first sentence. The most common representative of this group is "either way".
Replacement words like "instead" and "rather" are included in the text to demonstrate the correlation between two concepts in two different sentences.
Concession words, including "regardless" and "however" don't have a particular importance to the discourse, but they are an easy way to make your text richer and more professional.
Casual transition words
Casual transition words and phrases include the scope of cause-reason relationship in the text.
Cause-reason elements of the group include "because" and "being that". They help the writer demonstrate their analysis skills.
Condition words – "if" and "in case" – are used by the writer to introduce hypotheses and maintain a logical structure of the text.
Effect/consequence words are used to explain the result and reasons. These words and phrases include "therefore" and "so that" and depict the result of the course taken in the first sentence.
Purpose words show the reasons for the words or deeds of the characters, as well as other events: "with this in mind", "in a hope of ".
Sequential transition words
Sequential transition words and phrases are used in the text to demonstrate a logical sequence of events.
Numerical words are intended to show the author's ability to structure their arguments. These words and phrases include "firstly" and "originally".
Continuation words like "subsequently" and "previously" are used to create a continuity line between two different events or thoughts for a better understanding of the reader.
Digression words, including "by the way" and "incidentally" are used to change the subject of the narrative and divert the reader's attention to a different topic.
Resumption words like "anyway" and "anyhow" add a stylistic flare to your text, but be careful not to overuse them, since they can make your text less concise.
Conclusion words are used in the text to make a conclusion and summarize the points explained in the previous part of the text. Words and phrases like "thus" and "to sum up" are among the most commonly used ones in all styles and purposes of writing.
Transition words and phrases can make your text richer and readable, but it's easy to overdo it, so always watch your use of those words and include them only when absolutely necessary. With the help of a professional online writing service you can ace any written assignment of any complexity level!