Cultural Identity Essay Writing Guide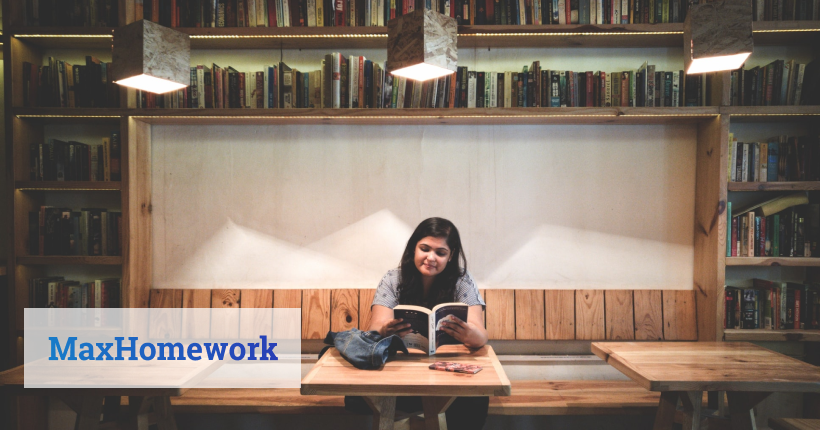 Writing a good essay is always a challenging task. While some students think that the result depends on the inborn talent mostly, the experienced writers would say that your writing skills can be trained and developed regardless of your inborn qualities.
If you are facing a task to write an essay on the cultural topic, there's no reason to be embarrassed. You can cope with the task easily after reading this writing guide. If you read and apply the advice wisely and spend some time on research and practice, you will have great chances to get an A+ essay.
All the recommendations shared here are commonly used by academic writers and smart students. While most of the tips are created for scholars who write a cultural identity essay, you can apply many of them for writing different types of essays later.
Cultural Identity Definition
Each essay you write reflects not only your knowledge, but it also tells a lot about you. Even the words you choose and the way you form sentences can let your reader imagine which personal features you have. However, some essays allow understanding your way better. A cultural identity essay is one of those types.
Writing this essay, you let your reader know more about the culture you identify yourself with and things that create a sense of belonging to your ethnic family. You describe your cultural background, beliefs, traditions, and habits that unite you with other people of the same cultural group at the symbolic level.
Your writing becomes a beautiful journey that takes your target audience through lots of authentic rituals and cultural phenomenon. While your main aim is to introduce your reader to your culture regardless of age or economic status of people who present it, it's better to show the meaning of your ethnic aspects through your own experience.
Structure
It's very important to keep the logical structure of an essay. It helps to make your writing better organized and more understandable to your reader. While a cultural identity essay is less formal than, for example, an analytical essay and gives you more space for creativity, keeping the structure is still a must.
Fortunately, some basic rules work well for all essay types, including cultural identity papers. If you have already written an essay before, you will easily cope with structuring your writing. It's very important to pay proper attention to each part of your essay.
This important part of your essay is small. It's enough to write 2-3 sentences for your thesis. However, it can take more time than it's expected. To write a good thesis you shall think about a hook to grab the attention of your target auditory. It may be a quote, extract from a famous poem or novel, funny saying or a joke. The thesis shall also describe the topic of your essay in a very laconic way.
This part introduces your reader to the theme. Here you give some general but interesting facts and explain the background information. The main idea of the introduction is to prepare your reader for the main and the most informative part of your essay. You shall give some knowledge to your readers without revealing some important points. After reading the introduction, your reader shall be more involved and intrigued to keep reading.
The main part of your cultural identity essay is called the body part. It usually takes more than half of your writing. Here you share the main facts. This part is very informative. Sometimes, you have to include too much data in the body part, in this case, it's recommended to break the body part into paragraphs and subparagraphs. Serving each idea in separate paragraphs helps your readers to understand and memorize your writing easier.
While the thesis asks a question, the conclusion is created to answer it. Some students forget that the main aim of writing a conclusion is to provide a solution to the main problem of the essay. They just paraphrase and summarize the general statement, keeping their readers puzzled. If you want to write a proper conclusion, make it an answer to your thesis.
Step-by-step Writing Guide
Many students postpone the writing of their essays just because they don't know how to start. Some scholars begin with the writing itself and search for some missing facts when they are in the process of typing the text. Such an approach is not correct and may lead to an upsetting result.
The correct plan of work includes several important stages that go before writing. Choosing this smart strategy, you can craft excellent essays faster and easier.
Deciding on a topic
Think about a topic carefully. What shall you better write about? Shall you choose to type about your national holidays, cuisine, education of children within a family? You can speak about those issues that influenced the development of your personality or helped you in choosing your future profession. You can also explain some customs traditions that may look weird to people out of your culture. Try to predict which topic will be interesting to your target audience.
Research
No doubts, being American Indian, African American or a part of any other cultural group, you know your traditions well. However, there are always interesting things to find out. If you think that reading some articles of cultural researchers is useless, you can talk to people of older generations (like your grandparents or other relatives) to learn more about cultural traditions and beliefs of your ethnic group.
The more interesting facts you collect, the more valuable your essay may become. Try to go beyond popular topics, searching for some rare information and adding some things from your personal experience. Sort the data due to the topic it describes.
Outline writing
Writing an outline is more than another formality. It's the basement of your future essay. If you have no outlines, it will be times more difficult to keep the structure of your essay. That's why I never skip this stage.
When your outline is ready, read the information you found while making research. Then, make notes to know which piece of your research papers is especially needed to support some ideas in different paragraphs.
Thinking about a thesis
It's not correct to connect the level of difficulty of writing each part of your essay with its size. For example, a thesis is one of the smallest parts of your essay, however, you will need a lot of time to write it properly.
There are three features of a proper thesis. It shall be:
Laconic;
Hooking (attractive);
Informative.
It's not easy to attract the attention of your readers and explain to them what your essay is about if you can write not more but 2-3 sentences for that. Some experts recommend to look for creative solutions: use a quote, short story, joke or an interesting fact that can express the main idea of your essay.
Writing an introduction and the body part
These two parts have lots in common, that's why it's better to write them one after another. The introduction part is needed to make your reader understand the background of situations described in the body part. Here you shall tell some general notes and facts. The body part shall contain lots of interesting facts.
Conclusion
Sum up the most important statements written in each paragraph of the body part and provide a solution for an issue described in the thesis. This part is small, however, it needs some critical thinking to be composed correctly.
Proofread and edit
Editing your ready essays is a must. Nevertheless, some students do not follow this rule or pay too little attention to proofreading. Unfortunately, very often scholars get low marks for their essays because of misprints or mistakes. To minimize deficiencies, read your essay several times. You can also use online tools to check your essay. Pay attention to these features:
Readability;
Length of sentences and paragraphs;
Consequences between parts;
Lexical and grammar mistakes;
Syntactic and stylistic mistakes;
Misprints.
Cultural Identity Essay Tricks
Using some expert tips can improve your writing skills and help in creating excellent cultural identity essays. Applying these tips is not necessary, however, they can make the writing process funnier and more effective.
Read samples
Read some samples of social identity essays before starting your one. This will help you to understand which writing tricks are the best for this type of essay. Underline sentences and phrases that you like. You can borrow some effective ideas for your own essay. At the same time, be aware that you can't copy extracts of someone else's writing.
Use quotes, jokes, lists, and examples
Writing in a too formal mode is boring. While you have to keep the proper style and tone for your academic writing, you can stimulate your readers' interest with quotes, jokes, unusual sayings. If you make your paragraphs shorter and add some lists, you will simplify the process of reading and make the data more acceptable and understandable. Many students reported: 'My funny or unusual experience I agree to share helped me to make my essay more popular and caused great interest from my group mates.'.
Read the draft of your essay to others
 What seems to be very common for one ethnic group in the United States, maybe absolutely unclear to others. That's why it's good to read your essay to a multinational or just a different ethnic group and to ask whether some extra explanations are needed.
Take a rest before proofreading
 When we are tired we can't concentrate on the details. That's why when you read your reflective essay after some hours of work, you can miss a lot of mistakes. Read your text after some rest to be more effective in proofreading.
Write down a list of synonyms for words that you use often
 You can use an online tool to notice the words that are used too often. Write them down and think about several synonyms for these words. You can use a dictionary if finding an alternative is not easy. Try to use a synonym every time you think about these words. This method will make your essay richer and more interesting.
Ask for Help
No doubts, you can cope with any writing task on your own. However, is it always necessary to do everything alone? Using some expert help will save your time and will bring you the best academic records. You can apply for some online professional assistance 24/7 and contact a clients' support manager, staying on the site. Read how the writing company proceeds data of its clients, as using a website means you agree with its privacy policy.