Writing the Best Extracurricular Activities Essay: Guide for College Applicants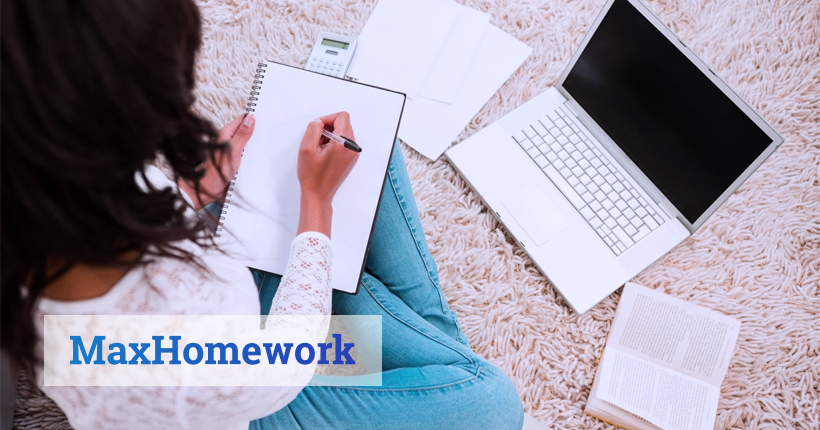 Upon high school graduation, young people get on the path of applying to colleges and universities. Every applicant goes through the process of preparing a set of important papers, where each document should be written with utmost thoughtfulness, as it may determine your chances of acceptance.
A school of your choice may ask for an extracurricular activity essay to learn more about your skills and personal qualities, as well as values and worldview. To put it simply, an extracurricular activity essay explains what you've been engaged in besides the standard curriculum.
Even if such an essay is optional in a college, you apply to, and we recommend writing it anyway. If you skip it, you may miss the chance. In this article, you will find helpful advice on how to write an essay on your additional activities.
Extracurricular Activities Essay: What Should You Write About?
It may not be easy to decide on the activities that are worth writing about in your essay. First, let's divide extracurricular activities into several major groups.
Passion projects. This category includes things you can't imagine your life without or your favorite activities that you truly enjoy doing for free, even if they don't help you get accepted to college.
Achievements. These are activities for which you've won an award or in which you've proven yourself as a true leader.
One-time things. As you might have guessed, these are activities you've engaged in only once).
Things you are good at, which are also things you hate. For instance, your parents made you attend a dance class when you were a kid, and you've been doing it for 10 years without telling them that you actually don't enjoy dancing. Maybe you don't hate the activity – it just isn't your passion.
So what should your main focus be? Ideally, activities from the passion project category are the best choice. If the extracurricular activity you're passionate about also led you to achievements, great! You should definitely write about that.
You may face a difficult choice between a passion project with a strong "why" and something not so personal but impressive. So what to choose? Think about your achievements and the "wow" component. Did it earn your recognition or revealed your leadership qualities along with a responsible attitude? If the answer is yes, then it is worth writing about.
Let's look at achievements from another perspective. What if you struggle to choose between winning a small prize in an activity you don't care much about and a passion project that means a lot to you? In this case, we recommend focusing on the second option. Let's say that once you've won a Certificate of Merit for playing the piano, but it's not a big deal to you and you've already forgotten about this achievement. What if your true passion is making movies with your dad's old camera? What if you enjoy it so much that you devote all your leisure time to this activity and think of doing it professionally in the future, maybe becoming a YouTube star?
Long story short, your unique passion project may tell a lot more about you as a person than some accidentally obtained award. Don't worry if it's something geeky and unusual. After all, creativity and distinctive personality are a big plus – they make you stand out among other candidates.
Tips on Writing a 150-word Extracurricular Activities Essay
It may be challenging to provide enough interesting information on your extracurricular activity in a few words. Mind that some schools require even shorter answers. So how to keep it brief while providing comprehensive information at the same time?
Focus on the relevant content. As your space is strictly limited, make sure you don't include unnecessary details and wordy explanations.
Use active verbs – they make the text more engaging and lively.
Briefly explain what difference this activity has made in your life.
If it's possible, start your essay with the problem. Tell how you solved it and why it was important to you.
Explain the impact. Even if it seems small to you, it still counts.
If you struggle with a word limit, try writing a long essay first. Then, you can cut out what seems unnecessary. Besides, it is easier than trying to add something to a very short version of your extracurricular activities essay.
Structuring Your Extracurricular Activities Essay Properly
In your essay, you may tell a story about how you overcame certain challenges through your extracurricular activities. Here's a specific structure you may use:
Specify the problem. Tell what kind of difficulties you experienced. The issue you were dealing with can be global, such as ecological problems, or much smaller, like the absence of hobby clubs in your school.
Explain the importance of overcoming the mentioned problem. What could happen if this issue wasn't solved?
Describe your actions that led to solving the problem.
Clarify your involvement. Why your role was essential to the project's successful realization?
Tell what difference your project has made, what experience you've gained, and how your values helped you.
Making Uncommon Connections
In your extracurricular essay, you don't have to focus on overcoming challenges. You can use a different approach. If you worry that your extracurricular activity is not interesting enough to write a good essay about it, we have a solution. You don't play clarinet and don't invent new languages, so what? You can write interesting extracurricular activities essay about common things, such as football and painting. You just need to make uncommon connections and write about them in uncommon language. Here's how you can do it:
First, come up with a standard version of your essay. For instance, what would the main focus of a typical essay about basketball? List cliché values that you think are common for this activity, such as teamwork and responsibility.
Think about uncommon values that aren't usually linked with basketball. The list may include thinking outside the box, healthy boundaries, and so on.
Tie these values to concrete personal examples. Explain how you developed a specific value through your extracurricular activity. Did you apply it somehow in other areas or circumstances? Creativity would be your big advantage, so don't be afraid to sound a little weird.
List all the details in a specific order and come up with a draft. Don't get upset if it doesn't come up perfect – this is just a start.
Final Recommendations
If you plan on applying to multiple colleges, we recommend you write an extracurricular activities essay that will satisfy the requirements of all schools (at least most or several of them). This will help you save your time – you won't need to rewrite the essay many times.
What if your personal statement already includes information about your extracurricular activity? The solution is simple: write about your second favorite extracurricular thing.
If writing is not your strongest skill, consider hiring a professional writer, who will make sure that your extracurricular activities essay is absolutely perfect. This essay, if properly written, may increase your chances of acceptance.