Great Tips To Collaborate With a Blog Ghost Writer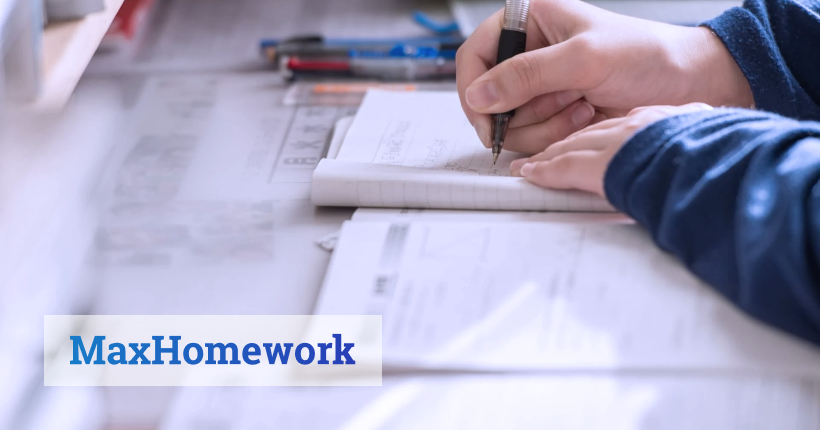 One way to promote an online business is to have a blog. If you have a blog, users can appreciate the quality of free information related to your company. It may seem to you that you are wasting your money in such an activity as blogging. However, today it is one of the most profitable ways to promote. Let's take a look at the benefits of blogging:
You attract potential customers to your site;
promote your page;
prepare strangers for collaboration;
build trust with users;
talk about your product or service.
The great plus of blogging is that Google indexes more pages on your site. Through surveys and studies, experts have found that businesses that have online blogs drive more organic traffic to their websites.
By investing in a blog, you pay for potential customers, so this can be called a way of promotion. However, blogging on your own is unprofitable because you spend too much time. Your main skill is the ability to manage a business and manage people. Even if you have the skills of a copywriter and SEO specialist, you better hire a professional blog ghost writer.
Who is a Blog Ghost Writer?
A blog ghost writer is a person who creates appropriate content for your blog without putting their name on it. If you hire a writer, you have to pay them regularly, whether they produce enough content or not. It causes a lot of problems because you need your content to be perfect.
Another thing is hiring a blog ghost writer. You make a list of requirements, create a technical assignment, and send it to a person. You pay that person per hour or project, but you do not have to continue cooperating with them. If you like the quality of content, you can extend the writer another term.
It may sound like a fairy tale to you. However, there are some disadvantages when working with a blog ghost writer. You are likely to struggle with some typical problems we want to warn you about.
Typical Problems You May Come Across
The best result you can get is the perfectly written content for your blog. It has to be attracting and interesting for the readers. However, there is a likelihood that you get poor quality content. However, even low-quality texts that you paid for are not the worst that can happen to you. You seek to get outstanding ROI results and grow up your online page.
We recommend you to avoid dreaming and expecting the perfect results from the first shot. Let's get prepared for the worst scenario, observing typical problems you might bump into:
Extremely poor quality paper teeming with stupid mistakes;
Texts about everything and about nothing that cannot interest;
Content that does not meet the requirements;
Texts that are not suitable for your blog because they have a different style.
In addition to errors in the text and poor quality content, you can stumble upon an irresponsible writer. If a person does not meet deadlines and takes too long to reply to messages, your blog will be at risk. However, the problem is not always the performer. Sometimes you make mistakes that adversely affect cooperation.
How to achieve success in working with a blog ghost writer?
Do not be surprised, but the result of cooperation also depends on you. You act as a manager, and you must constantly monitor the process. Your task is to provide the writer with all the important details so that they finish the work on time. If you know how to delegate the process of writing content, this will improve the result and have a positive effect on your blog.
Following our advice, you can achieve these results:
Click/conversion price will drop;
Content grabs attention at a glance;
The text reaches the target audience;
The blog goes to the first pages in the search engine;
The number of customers is increasing.
Here are important tips you should follow:
1. Assist the writer
Remember that the ghost writer is working on the content. However, they do not have to manage the process. Your task is to delegate responsibilities and watch the writer handling them. You have to control the process so that anything goes wrong. Do not expect the writer to manage all the work on their own.
Even if the person has exceptional writing and researching skills, they need you to watch them. There are only a few people who can work without any assistance and create the perfect content. The majority of employees need your guidance, so you need to allocate enough time for help. Keep in touch with a person and stay patient when answering their questions.
2. Stay respectful
The work of a ghost writer is a difficult job, which is also poorly paid. Due to their low salaries and poor working conditions, online writers often quit and start their blogs. Respect the work of the employee and regularly encourage him. You do not have to pay them a premium, but be polite and be able to compromise. If you find a responsible ghost writer with good writing skills, do not let them go.
Do not save on the blog. Pay above average wages to motivate writers to work even better. The average hourly rate is about $ 25. We recommend offering higher pay, but only choosing the best specialists. By paying a few dollars more, you will save yourself from the hassle and be able to count on employees.
3. Set clear deadlines
No matter how responsible the writer is, do not give him too much freedom. The writer's profession is to generate creative content and create new ideas. Ghost writers are creative individuals who like to experiment and try new formats. In addition to it, most of them are perfectionists who want their papers to be perfect. That is why they sometimes forget about the time.
Set exact deadlines for a ghost writer so that the work will be done on time. If you are hiring multiple employees, set aside a specific amount of time for each. Agree on a schedule for accepting and reviewing the content to provide the writer with the necessary information. When the deadline is about to end, remind a person to make sure you receive the content on time.
4. Cover the additional efforts
If you don't have a whole team to work on a blog, make sure you pay for the extra work of a writer. Think about how many revisions you usually need to fix any inaccuracies. Do you provide a ghost writer with the necessary material for the article? If the writer research the topic, makes a plan, and creates the content from scratch, you should pay them more.
Make sure to discuss such details before the person starts working. Negotiate with a ghost writer to explain what you expect in the result. It helps the person understand the amount of time they need to work, and then, put their price. If you want the ghost writer to do some extra work, ask them for the conditions and prices.
5. Negotiate with the ghost writer
You cannot be sure that the writer is quick to respond to messages. That person can live at the other end of the world, so your working time does not coincide. Of course, in this case, text communication is the best option. However, we recommend setting the dates and times when you will communicate in live mode. Choose a channel of communication that is convenient for both of you.
Use video calling apps such as Skype or FaceTime. For correspondence, use reliable messengers, including Slack and Telegram. Make sure that your employee has the opportunity to communicate with you at the specified time. In between calls, collect questions that bother you.
6. Do not find fault with trifles
Do not send a text to revision if you find several inaccuracies in it. For example, the writer put two points in a row and did not notice this. In this case, you will correct the error yourself much faster than you will expect it from the performer. Instead, collect recommendations for the writer to notify him of errors.
When you work with a ghost writer on an ongoing basis, you get used to their writing style. Over time, you will notice what mistakes each person makes, and you can tell about them. For example, if a ghost writer always makes the same mistakes, ask him to study this topic. Also, you can reduce the number of hours for a writer, and hire a text editor.
Grow up your business with a blog ghost writer
If you want to grow your business online, and drive organic traffic to your site, hire a blog ghost writer. That is how you save time while the specialist creates the appropriate content. However, be careful when starting a collaboration with a new employee. Follow our recommendations to establish cooperation with a responsible writer.
The main advice that you should remember is to be tolerant and polite. Only by communicating with an employee can you build up a trusting relationship. Negotiate and regularly call up with the executors to stay on top of it.