What Is Learning To Write About?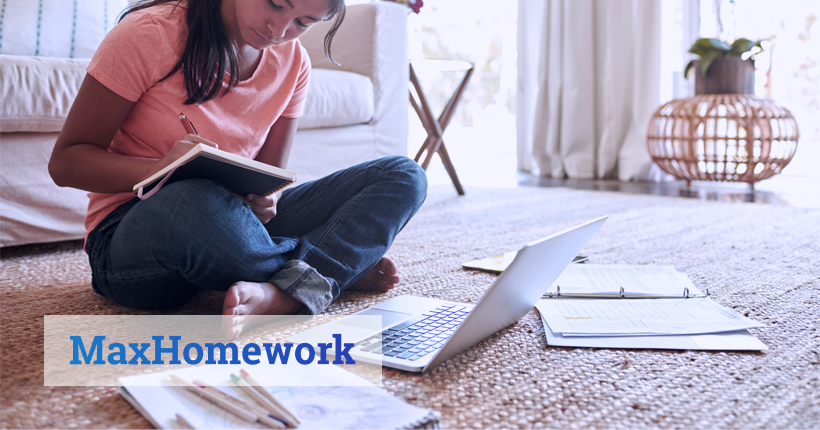 Learning to write might be your most difficult, though the most rewarding goal. The ability to think out of the box as a result of efficient writing and critical thinking activity will contribute to everyone's daily and professional life.
Creating a bright text is magic. At least that's what it looks like to the reader. However, behind the scenes of this process – a clear understanding of formulas and tools that help create a successful text. Knowing these universal principles, you can create any text: from a post on Facebook to your own article.
If you still shake every time you hear infinitive, gerund, or adverbial modifiers, you have nothing to worry about. Of course, knowing how the texts and sentences, in particular, work will significantly increase your writing capacities; however, good grammar doesn't completely define the possible success of one's writing. What really matters is a strong will, impeccable discipline, and tireless practice.
In this review, we will try to outline an efficient guideline that will help you develop writing skills that will not only cover the formal characteristics that will take your text to the new level but also its contextual significance and virtue.
Read Works Of Other Authors And Develop Your Style
Get in the habit of reading what authors write today and what they have written before. You can learn to write by imitating others. And then it will be easier for you to understand what you like and what you don't like to write, and develop your own unique style. Relax, and don't limit your imagination. Since your personality defines your style, you just have to be yourself so that it gradually becomes clearer and clearer.
Only honesty can evoke real feelings in the reader. There must be something of you in the story for these emotions to manifest. And all this applies not only to writing texts.
Organize Your Ideas Before Writing
It is very important not to get lost in the overwhelming number of different ideas. Otherwise, your text will look like a bunch of random thoughts or, even worse – an unbridled stream of consciousness. This is why you should put all the details that come to your mind down, think over each one, and develop a system of complementary points.
This simple skill will help you write quicker and more efficiently, will breathe new life to your Facebook and Instagram pages, and will make you be able to find the right words on the spot. What is more, all oral speeches, podcasts, and videos all begin with the text. The poorly written script will spoil everything. Tell this everyone who says writing is easy.
Structure Your Writing
Once you've done organizing your ideas on the given topic, outline the structure of your text. Write an appealing introduction, work out the composition of the main body of the text. Prepare evidence and examples to support your points.
Thinking structurally, you win the time and efficiency of your writing, properly translate your thoughts and ideas to the reader, and develop your personal sense of logic.
Use Bullet Lists And Visuals
People always pay lots of attention to what is on the lists. So if part of your story can be presented as a bulleted or numbered list, do it and make sure the result is visually appealing. If necessary, add some pictures or other visual materials to your texts to prove your point and make the perception of the information easier.
Write Engagingly
One of the main misconceptions is that one should express himself literally and expand the text with the help of the abundance of words, descriptions, and complex structures.
If you fully express a thought or situation and show all its complexity in three paragraphs, great. Let it be so. If, for example, you were asked to write an article for a certain magazine in one amount of characters and you have no more than half of it, then unfold the idea, plot, look for some shades that would be great to tell about, recall others situations and describe them.
Question the written text: if you have a feeling that something is wrong with what is written, then most likely it is. If you are bored or you do not understand the topic, the reader will feel the same.
Keep It Informative
In fact, the place of this advice is rather at the beginning of the article because it is about the relevance of the content. Write about what your audience is interested in what excites and fascinates them. To capture the benefits of the audience, it must be well studied. The more often you can live up to the expectations of a certain group of people, the more relevant you will become to them. Always ask yourself, "Is this really interesting to my readers?"
The good text should fully meet the interests of the audience. If your target audience is parents, you need to create content that is of interest to most parents.
Write Simply And Understandably
Always think about whether your audience will understand what you have written, and use short, clear sentences without too complex constructions to avoid confusion. The same goes for repetitions – they should be avoided with the help of synonyms or other language phrases.
Proofread Your Texts
You will hardly ever write a text that will be just perfect from the first try. Thus, once you've finished writing a text, take some rest, and switch to the other activities. Don't get back to it for a couple of hours or even days. By doing so, you will be able to easily detect all the mistakes or inaccuracies. You can also read a text from the end, which will help you to check spelling and punctuation. Simplify, reduce, and streamline. Think of it as mechanical work, and soon your sentences will be neater.
It appears that rereading the piece of writing sometime later may also help you come up with some fresh ideas and reorganize the existing ones.
Practice A Lot
Any author dreams of writing in such a way that it will make their readers hold their breath in excitement. But professionalism and success don't come overnight. It requires lots of hard work, dedication, and constant practice.
Write at least a couple of paragraphs a day, train out your imagination and writing capacities. Choose different subjects to elaborate on. As you explore the topics, try to keep a fresh perspective on things. Yes, you've read a thousand books on the topic, you are a bit of an expert already, but stay interested and don't be afraid to ask questions.
This will give you an experience that can hardly be overestimated. Aside from professional development, fruitful practice will also contribute to your self-discipline and healthy curiosity, and not only in writing.
Conclusion
Today, we become more and more tired from the flow of information entering our brain. The more valuable, thus, become the people who know how to explain in an accessible, original, and vivid way. Tell your story using the tips given previously on the review, and you will definitely take your writing to the next level.