Constituent Parts of Princeton Supplemental Essays in 2019-2020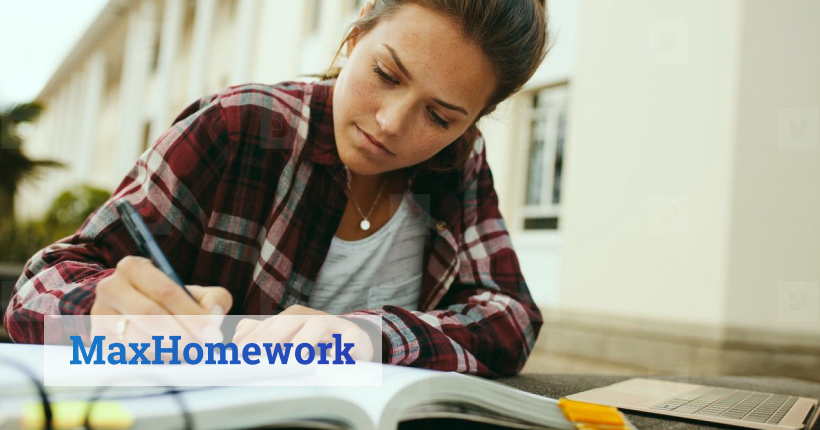 Princeton is considered to be a top player university for Americans. It is familiar to everybody, isn't it? Let's face it; you start feeling cold, sweating at the thought of it. Anyway, calm down in the first place. Princeton supplemental essays are ingenious and basic, maybe even overmuch. And it becomes challenging for applicants not to exceed in thinking it through. Don't be scared of the thought what the acceptance board is expecting to see in your application. Don't kid yourself and the admission committee with self-glorifying tales or misinformation – it is not going to gain their favor. Only true and distinctive information is going to stand out. 
Remember the best advice ever – Be natural and keep it real!
For your information, we provide here essay tasks and short answers, which are present in the Princeton Supplement (2019-2020).
For the following two tasks, the required amount of words for the reply is about 150.
Task 1. Speak on your Extracurricular Activities
Here you have to describe in short one of extracurricular activities or your work experiences, which meant a lot to you.
Hold on for a moment and meditate about the things you like doing, and that differentiates you from the crowd. Which activities are you looking forward to and feeling special about doing? Is there anything, without which your life may be incomplete? Think about the activities, practices, or operations, which you are good at, and no one else can't beat you in this field. Your answer should describe what is essential for you and how you perceive outward things. Do you look after homeless animals and imagine yourself a veterinary in the future? Do you go over again historical books or films or delve through your local archives that show your passion for history? Can your interest in facial expressions and gestures be a direct way to success in behavior psychology? Let your subconscious mind direct you and outline the activity that might be unusual or intriguing to the acceptance board. What brings sense to your life? What makes you eager about a new day of your life?
Task 2. Speak on your Previous Summers
In this part, you narrate about the last two summers you spent (or holidays between academic sessions), mentioning jobs you had, if any.
For Princeton, it is important to know that you've used your simmer time profitably. The admission committee is not interested in reading how you've been watching TV days on end, or sunbathing on the beach. However, they would be gripped by the story of you helping the local charitable community in organizing events and activities for orphaned children. Of course, summer holidays are the time of your life, but it is you who decides how to spend it for the benefit. Two core questions you must ask yourself are: 1) What activities or events are crucial for you to contribute your free time and effort to them? 2) In what way do you ease the tension? In other words, how do you balance your responsibilities and wishes? It is a chance for you to demonstrate your self-identity and consideration.
Some more details for your Princeton Supplement
Favorite book + its author Favorite recording
Favorite website
Favorite movie
Favorite inspiration source
Two adjectives by which your friends can describe you
Favorite line from a movie or book + its title
Favorite word
Favorite keepsake or memento
Remember, there's the only way to hit the spot: keep it real. There's no sense in struggling to find the most proper answer that might be impressive for the acceptance board. The main thing here is to be sincere and, maybe even, a little on-the-fly. What is the first thing that occurs to you when looking at the questions? Don't tell lies or exaggerate. Just answer briefly and explicitly, and you will find a set of features that describe you in a simple and clear way through your genuine answers. In case you still decide to provide smart and sophisticated answers, it might be a good tip to demonstrate your funny bone, but, first thing, do it naturally!
Write an Essay on your choice
Besides the essay for Universal College Application or Common Application, you have to write an essay of 500 words
For this task, the number of words should be a maximum of 650 and a minimum of 250.
Choose one of the following topics to write about someone or something that helped you determine some of your values or influenced the way you perceive the world. Make sure you don't duplicate or partially repeat your essay for Universal College Application or Common Application.
Speak on the person who had the greatest impact on you
If you are fond of your granny, this is the chance for you to make a story out of it. Use the opportunity to retell about your relations with the grandma, describe how kind and understanding she is, or what tasty pies she cooks. However, stay focused! Very often, students turn such prompts into the narrative about their influencers and completely forget to tell about their own changes or modifications. Try to include some important details about yourself in the context of being influenced. What features do you adopt from this person? Have you become kinder, more honest, or sympathetic? How do you take criticism? And how do you use in your life all that you've been taught by this person?
For this task, you have to use your favorite citation from a written work you have read over the past three years as a jumping-off place. And with its help describe a situation or event which made you reconsider the way you perceive the world or determine your values. Besides the quotation itself, don't forget to specify the title and author of this work in the beginning.
What is smart about Princeton supplemental essays is that in this part, you can't use the same favorite quotation from a movie or a book, as you've been asked to do that in the preceding tasks. And basically, this prompt is difficult to recommend for writing, as you may intuitively try to frame your essay according to some stereotypical beliefs and common rules. In case you feel that a particular text really made you change your views or attitude to something in your life, of course, you can give it a try. For that, think of a fascinating story from your life, which is not mentioned anywhere else in the application, and then use the most appropriate part from your favorite works to support it and prove the influence.
And we would like to finish with the point made by some college essay mentors, who remind us that a great number of admissions officers had English as a major, so you should think carefully when selecting a citation.