How to Craft a Great Thesis Statement for a Research Paper (A Guide with Examples)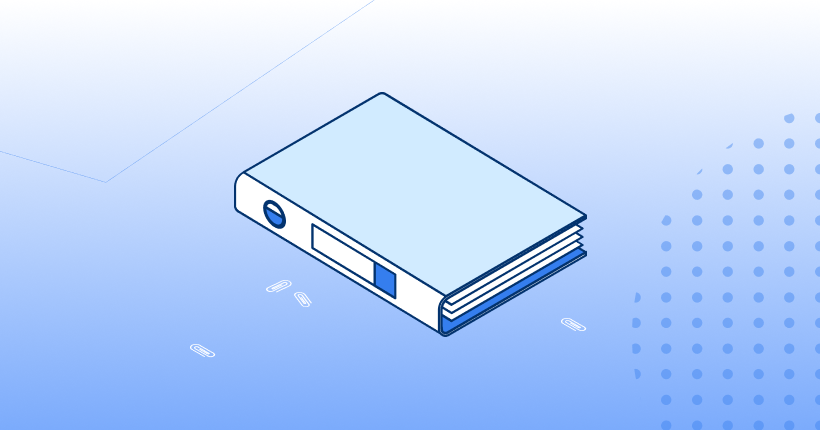 Conducting research is an important component of an educational program. A thesis statement is a crucial thing any research paper involves. The success of your whole research often depends on how well you thought out this element. Read our article if you are willing to know how to make an excellent thesis statement.
A Thesis Statement for a Research Paper: Key Things to Remember
Creating a great thesis statement is half the job. It will show your level of understanding and ability to analyze the subject. We don't recommend beginning your research by writing a thesis statement. It may seem weird, but it really works. Postpone writing until everything else is ready. You never know what results in you will get after the research. Maybe you will need to change the topic. Or maybe you will get more interested in another aspect. Crating a thesis statement at the close, you will definitely understand what you are going to deal with. It is more beneficial than having a thesis statement not related to the research at all.
If you take into account the following points, writing a thesis statement will take less time and be more effective. These steps should be done before moving on to the statement itself. They are more general and relate to the overall research preparation.
Choose a Couple of Possible Topics
Remember to research the subject you are engaged in. This way, the writing will be easier. Don't pick a broad subject. It is very risky to fail research on a wide topic. Better chose something more specific and investigated it thoroughly.
Rely on Credible Sources
Make sure you have enough information from scientific sources to analyze the subject. If not, you are free to change or adjust the topic. You can look for the sources via academic search engines or in special academic databases. But don't rely on the sources too much and present your own understanding of an investigated subject.
Outline
An outline you prepare is like a plan for your further research. It will help you stay on the right track during the investigation. Making an outline will find connections between the different aspects of your research. It also lets the student not repeat his own words. For any assignment longer than 100 words, an outline is a must-have. In your plan, also mention how many words each point will include (approximately). Here is an example of the key outline components:
Title page;
Abstract;
Table of contents;
Intro;
Methodology;
Outcomes;
Discussion;
Conclusions;
Reference list;
Appendix.
Draft the Main Part
Pay the most attention to the body paragraphs of your investigation. Mention all the key points you are going to present and the supportive evidence. We recommend placing the main idea and the most powerful evidence in the beginning.
Make a Reference List
This is the place where most students make mistakes. Consider the requirements of your formatting style and double-check the in-text references and sources in the bibliography. Make sure you mentioned all the used sources to avoid plagiarism in your work.
Proofread
Check your final draft for all kinds of mistakes. Ask for someone else's opinion about your research. Pick a person who is not familiar with the topic. As if everything is clear and make changes if necessary. It is very helpful, especially if you have been working on scientific research for a long time and need a fresh pair of eyes to look at it.
Before picking a subject, research it. Make sure the selected topic is up-to-date and specific. Brainstorming is a useful technique to make a wise and reasonable decision on a topic and correspondingly on a thesis statement. It can help you even the most theoretical ideas into a practical research subject.
Why Is the Research Paper Thesis Important?
A thesis statement informs the reader and prepares him for the content of the academic work. A readers' decision to continue or not to continue reading very much depends on the quality of the thesis statement. You should place it at the end of your first section in the introduction. It should be a hook that attracts readers' attention and makes them continue reading all the research. Professors also pay much attention to this element of your research. It should play the role of the key argument that proves the significance and necessity of your investigation.
How to Get Started With a Research Paper Thesis?
Here are our tips to consider:
Narrow down the subject for investigation. It will interest the reader more than an ordinary broad topic.
Include the reasons why your topic is significant and why it should be discussed in your research. Create a sense of importance and hook the reader.
If you have difficulties formulating the thesis statement, here are our ideas on getting started. You may use the following phrases.
(Analyzed object) should (do sth) in order to …
(The problem) of the(object) is described …
The research on (topic) tries to investigate and prove …
An investigation of (issue) demonstrates the difficulties concerning…
Use these sentences as the starting models, or you are free to change them.
What Does a Thesis for a Research Paper Consist Of?
Remember that a thesis statement shouldn't rely only on your opinion or only on facts. You need to mention a fact, give your idea of its significance. It should be reliable with concise and engaging arguments. The reasons why you should read it should be fresh and interesting.
Here are our instructions on writing a great thesis statement within a few easy steps.
Review all the info you have from scientific investigations.
Define the facts and reasons which caused your topic.
Formulate your thesis in different ways until you get the most readable and engaging one.
Concentrate on the outcomes you got after conducting the investigation.
Identify the reasons you can apply as proof to back up your opinion.
Put a thesis statement in the opening section.
Rewrite the statement as many times as possible. You can also ask someone else's opinion about a few main variants. Be creative and think of possible hooks. This way, you get the greatest outcome.
Thesis statement: 2 types
One more thing you need to take into account is the two important types of a thesis statement. The type should correspond to your research paper.
An informative thesis statement should be chosen for an informative piece. In this type, you tell your intentions and give your reader insight into your scientific investigation's conclusions. Let's look at a simple example:
Example: To make an apple pie, you need to peel apples, make the dough, and bake it in the oven.
A persuasive thesis statement is used more widely. It is suitable for more paper types. You explain your position and provide evidence for it. It doesn't simply inform; it involves an opinion and evidence of why it is reliable.
Example: An apple pie is the best type of pie because it is tasty, simple, fast to cook.
The Styles of Thesis Statement
Apart from the thesis statement type, there are also styles you need to take into account.
The first style uses several points. It is a perfect option for short assignments like essays.
Example: Peanut butter is so popular as it is tasty, rich in useful fats, and has a small amount of sugar.
For more complicated researches, students need to move on to the second type. It contains only one point and gives insight into the discussion in the body section.
Example: Peanut butter and jelly sandwich is an excellent breakfast for schoolchildren, and it becomes obvious when you ask for their opinion.
The Recipe of a Great Thesis Statement
Here, we describe the main qualities and present a universal recipe for a powerful thesis statement for a research paper.
First, let's have a look at the key qualities.
Length
A thesis statement may have different lengths, depending on the length of the research or the number of points it includes. As a rule, it contains the opinion and reasons. We don't recommend creating a thesis longer than 50 words.
Place
A thesis statement is placed at the beginning of a research paper. Your professors may require putting it in different places, but we recommend including it in the introducing paragraph. It has to be at the end of it.
Strength
Arguments included should not be general truth and obvious. They should be doubtable.
A not so good thesis statement example: Apple pie is easy to cook because it needs a few ingredients.
A good thesis example: Apple pie is easy to cook because all you need is to mix the ingredients and bake them.
And here is the formula that will bring your thesis statement to a higher level. Simply follow this template.
(Sth) is true because (reason 1), (reason 2), and (reason 3).
(Sth) is correct due to (reason 1), (reason 2), and (reason 3).
You can apply various words instead of those suggested by us for more creativity.
Thesis Statement Samples for Research Papers
Here are more free examples of effective thesis statements for different disciplines.
Education
High school students should study sex education for better awareness of possible psychological and physical consequences, to reduce teenage and unwanted pregnancy.
An analysis shows that modern students prefer interactive teaching methods because they are more engaging, closer to real life, and focus on solving problems.
The biggest problem of college students is to find a balance between studying, doing a job, and entertaining.
Health
The problem of eating disorders among teenagers should be solved immediately as it leads to mental disorders and serious health problems of young people.
Legal drinking age should be higher as alcohol consumption has a serious negative effect on mental and physical health condition and lead to unpredictable actions.
After graduating from high school, many students prefer taking a gap year to rest and decide what they want to do later.
Social Studies
The growing unemployment due to the COVID-19 pandemic led to negative social issues like divorces and breakups.
The beauty ideals presented on social media and newspapers lead to negative effects on vulnerable teenagers and problems with socializing.
Users also ask
In this part, we would like to answer the most popular questions of our users.
How to Write a Research Thesis?
If you want to present a decent thesis, you should concentrate. Get ready to analyze and exclude unnecessary elements. Write the thesis after completing the research. This way, you will be more confident and realize the main outcomes of your investigation.
Do Research Papers Have Thesis Statements?
Yes, a thesis statement is an integral part of any research paper or any other scientific investigation. A thesis statement is equally important to conclusions or body paragraphs. It reflects its main idea and aim of the research and introduces them to the reader. If you don't involve a thesis statement in your research paper, you can fail and get an unsatisfactory grade.
The Bottom Line
Writing a thesis statement for a research paper requires creativity and good writing skills. We hope our instructions helped you make the process easier and faster, and you managed to create an excellent thesis statement for your research paper.
If you still find creating a thesis statement for your research paper too complicated or simply lack time, you can find professional help on our website. Simply make an order on our website, and our experienced writer will start working on your assignment immediately. We deliver custom writing and will take into account all your demands. Place an order right now, and don't worry about your assignment.