Types of Essays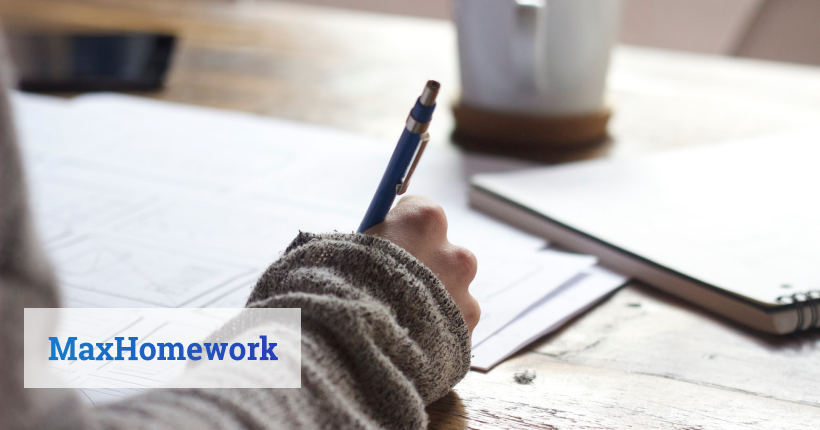 Before writing an assignment it's very important to understand which type of task you are dealing with. While some general rules are applicable for any type of essay, there are also special requirements that help to cope with each particular essay type properly.
If you want to get a good or excellent mark, it's very important to understand the differences between different essay types and to know how to write them. In general, there are more than 20 essay types and subtypes, however, it's more likely, you will have to write only some of them.
That's why it's very important to be familiar with the main essay types and to be ready to write them. Moreover, it's always interesting to understand the differences between essays, comparing them one to another. Reading a detailed guide where special features of essays are mentioned will help you to write better.
Main Essay Types For College Students
No doubts, you have already dealt with several essay types in school. However, the list of essay types to write will become only wider in a university or college. Don't be afraid, many essay types look like others and if you cope with some main essay variations, you will get a valuable experience to write an essay in a great way.
If you are writing a college or middle school essay, you are more likely to face these types of writing:
Writing this essay, you have to tell a story. Often, students are asked to write about their personal experiences or cases they know well. When the essay is finished, it reminds a story written by your favorite writer. To cope with the task you have to apply your creativity. Many students love this task because they don't have to make any detailed research to cope with it.
This essay differs from others by its size. It often needs detailed research to be written properly. There are several subtypes of expository essays: cause and effect essay, definition, reflective and analytical essay. An expository essay is created to explain to your readers some terms or phenomena from a scientific point of view.
This essay type explains and describes a subject. Descriptive essays are often assigned to students of different specialties as they can describe IT inventions, books, and novels, social systems, etc.
This type of essay is written to persuade a reader about something. Writing a persuasive essay reminds having a discussion with a real-life opponent. Imagine, you have to convince the reader to your point of view on a problem or phenomenon.
You have probably read some critical articles about new films, books, events or places. A critical essay reminds those articles with experts' personal responses on different things. Writing these papers, you have to evaluate an article, piece of art, novel, etc and explain your personal statement.
This essay type reminds a descriptive essay, however, it's more applicable for complex scientific or social concepts. Here you have to give a clear definition to an object.
Admission or scholarship essay
This type of essays reveals your personality and helps to understand if you are a motivated and strong-willed person. This writing is necessary when you apply for admission or scholarship.
This essay speaks about the special cultural things that unite members within a single cultural or ethnic group.
This essay type is aimed at informing your readers about something. To cope with the task, you have to inform your readers about an object, using scientific terms, explanations, and understandable examples.
This paper can only be written after detailed research. Here you describe the results of your own research and experiments.
Compare and contrast essay
This type of writing explains the specialties of an object by comparing it to others. The contrast is often used to underline the unique characteristics of an object or phenomenon.
This type of essay shows an object from different sides to find out its original meaning and nature.
How to Write Common Essay Types
Some rules and recommendations work well for any essay type. You can apply the same principles and tips to the most common essays college and high school students write.
Most essays for high school have the same or very similar structure that is applicable for nearly any writing paper:
The Introduction;
The Body Paragraph (includes single or several paragraphs with a topic statement, evidence, and commentaries);
The Conclusion;
References (if it is required by your academic style).
No matter how many paragraphs your essay has, you are always encouraged to mention those information sources you used for getting the data for your essay. You can use books, articles, magazines and online publications to support your ideas and statements.
According to your formatting style, you mention the sources in a different way. However, there are also some general requirements. Most teachers advise using sources that are not older than 5 years and to use at least three different sources for an essay.
Writing The Introductory Part
Writing an introduction is not an easy part of work, however, if you keep in mind which elements and parts it shall include, it's much easier to deal with it.
Usually, the introduction is a relatively short part of an essay. However, you can speak about three elements of it:
The hook is a short sentence that works to catch the attention of people. You can use your creativity to compose a proper hook. It can be a strange or interesting fact, part of a dialogue, famous quote, joke, etc.
The trailer is a short and laconic part of the information that explains what is coming next. If you remember a movie trailer, you can understand better what this part of the essay shall include. It makes a reader understand what an essay is about and which important issues are going to be discussed.
The thesis is a very short part of the introduction that is aimed to indicate the main issues of the essay. The thesis reflects the main idea of your writing and determines which facts and statements will be used during crafting your essay.
Be sure that the introductory part gives an understanding of a practical meaning that your work has. Include some reasons why the information of the essay may be applied in real life.
Recommendation of an Expert:
"When your hooking sentence is done, write reasons why the topic of your essay is important. You can connect the theme of your essay to the current events that happen in your country. It may have a connection to political, social or economic issues. Add some real facts and numbers. You can also include some quotes or famous phrases that help to catch the attention of readers.".
Writing The Conclusion
Before writing a conclusion, it's necessary to have a look at the introduction and at the body paragraph of your essay. The final conclusion is a logical ending of everything written before.
Take some notes, writing down the main ideas and facts mentioned in the body part and each of its paragraphs. Think if there's any information that shall be repeated in the conclusion. Having all these extracts in front of your eyes may help you in writing a short summary of your essay and making valuable conclusions.
The conclusion shall also give a solution to those issues and problems that are discussed in the thesis. It's also recommended to mention how your research can be useful in real life and which practical meaning it has.
5 Points to Grade Any Type of Essay
If you know the points that your teacher will pay attention to while grading your essay, it will be easier to compose an essay that will bring you a good mark. In fact, the grading system may differ according to the special requirements applied to a task or to a specific system that is used in your college. However, 5-point-grading-system stays one of the most popular in the world.
Your teacher checks if all the statements you mentioned are proven and supported with reliable information and facts.
Your teacher pays attention to the structure of your essay, the way you organized paragraphs, wrote outline, etc.
Your teacher checks your writing for any kind of grammar, stylistic, and lexical mistakes and pays attention to the structure of your sentences.
Your teacher evaluates your essay writing style, your vocabulary, and word choice.
A teacher evaluates the informative value of your essay, checks if you managed to prove your main idea in a proper way, whether your statements and evidence are reliable and strong enough. While writing an essay is a challenging task, it's much easier to compose a proper academic paper with the help of experts' advice and tips. Don't miss an opportunity to upgrade your writing skills with some useful data.